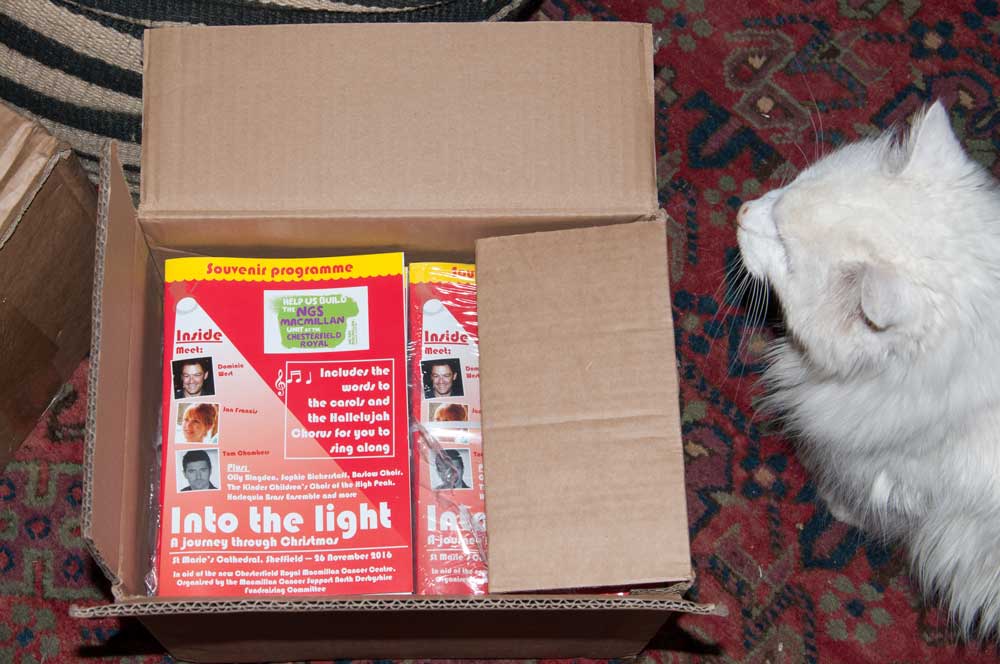 It has been quiet on the Peak Media blog of late, but we have actually been very busy. Charlotte has been continuing her PR work as well as contributing regularly to Country Life. I have been doing some writing and editing for Privacy Laws & Business. On top of that our major project has been to produce an event programme for a charity concert in Sheffield which will raise funds for the new Macmillan cancer centre at the Chesterfield Royal Hospital.
We have also been working hard on labels, flyers and the website for our farm business Peak Pure.
If you need event flyers and or programmes, give us a call or drop me an email. We can arrange expert printing as we did for the Into the Light team.