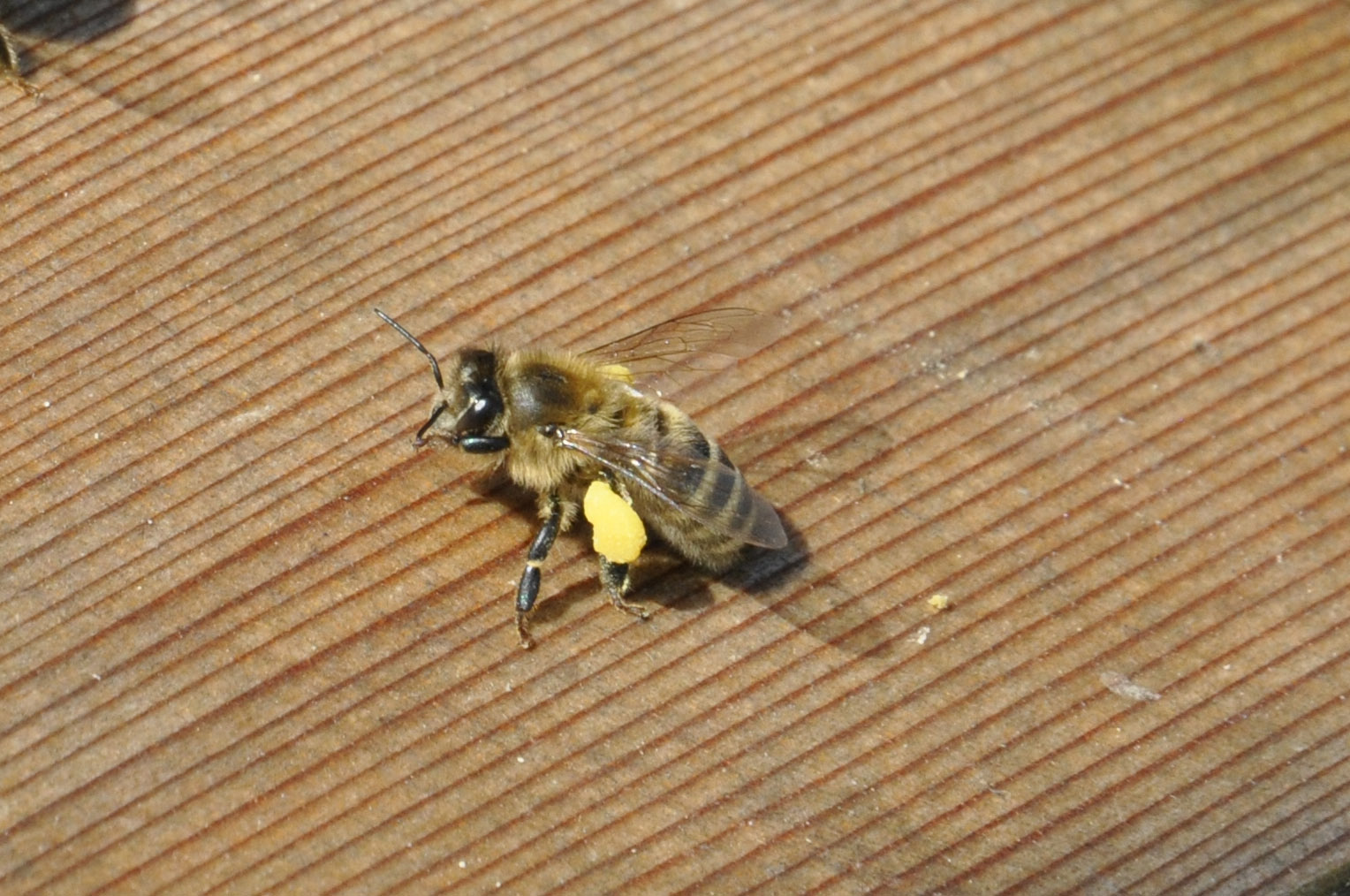 It is no secret that our bees have had a fairly poor summer. But last week we moved them to the edge of Eyam Moor (on private land) where they are now thriving. They are not yet at the stage where we can take anything off them. But the brood-plus-a-half is jam packed on hive one for the first time this summer, while the first-year hive (number 3) is well on the way to the same stage.
The heather (Calluna vulgaris) is in full flower and if the decent weather continues they should be able to fill a super in 10 days or so. 
We have never processed heather honey before. Fortunately, however, Charlotte's grandfather has handed down a honey press which we are going to put to good use this autumn.